Speakers
Dr. AMIT GOSWAMI, Ph.D.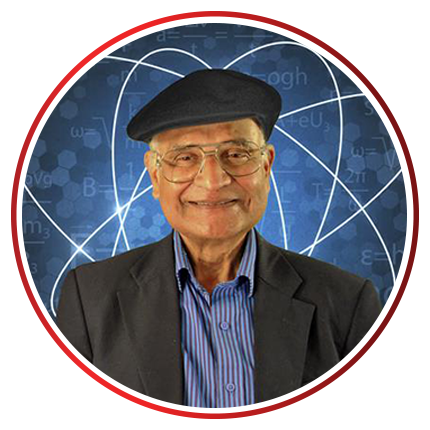 Dr. Amit Goswami, Theoretical Quantum Physicist, is a retired professor in the Physics Department at the University of Oregon, where he taught from 1968 to 1997. He is a pioneer of the new paradigm of science called "science within consciousness," an idea that he explained in his reference book, The Self-Aware Universe, where he also solved the problem of quantum measurement, elucidating the famous "observer" effect.
Goswami wrote several other popular books based on his research on quantum physics and consciousness. In Physics of the Soul, he developed a theory of survival after death and reincarnation. In The Quantum Doctor, Goswami sought to integrate conventional and alternative medicine. In Creative Evolution, Goswami presented a resolution between Darwinism and the intelligent design of life. In God Is Not Dead, he stated that not only science and religion are compatible, but that quantum physics proves the existence of God. In Quantum Creativity, Goswami explained all facets of creativity - its definition, the quantum thinking it involves, and what it takes to be creative. At Quantum Economics, he focused on critical issues for a new paradigm in economics and business for the twenty-first century, addressing the stability and sustainability of economics and leadership, as well as creativity and business ethics. In his most recent book, The Everything Answer Book, Goswami's basic premise is that quantum physics is not only the future of science but also the key to understanding consciousness, death, God, psychology and the meaning of life.
Recognizing the widespread need to implement quantum physics solutions to global crises in economics, politics, education, the environment and health, Goswami and his colleagues launched Quantum Activism Vishwalayam (Sanskrit, World Headquarters), a teaching institution India, which will offer students, as an on-line graduate, training in transformation, in consciousness and the quantum view of the world with an emphasis on quantum life and the exploration of their integration into their professional activities .
In his private life, Goswami is a practitioner of spirituality and transformation. Self-inculcates as a quantum activist. He participated in the movie What the Bleep Do We Know !? and his sequel Down the Rabbit Hole, as well as the Dalai Lama Renaissance documentaries and the award-winning The Quantum Activist.
Valentina Onisor M.D.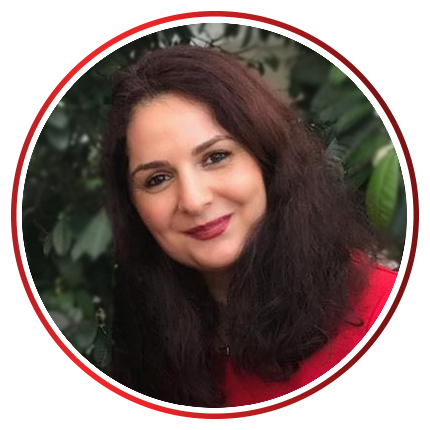 Dr. Valentina Onisor is a practicing physician specialized in Family Medicine. With over 16 years experience, she has successfully integrated in her practice various branches of ancient medicine, traditional Yoga, Meditation and Consciousness development methods. Thorugh a unique system of quantum healing, she is helping people to achieve enhanced physical strength, as well as mental, emotional and spiritual liberation and freedom.
She is one of the teachers of Quantum Academy, Brasil. Together with Dr. Goswami and others, Valentina is a co-leader of the university of transformational education, Quantum Activism Vishwalayam, India. She has been an acting consultant for the Center for Quantum Activism in Eugene, Oregon, USA.
By harmoniously blending advanced science with genuine spirituality in a down-to-earth and accessible manner, in a spirit of love and compassion, she is currently teaching a number of classes and workshops in USA, Canada, Bahamas, Mexico, India, Portugal, Italy, Argentina and Brazil.
Dr. Valentina Onisor is still a co-author of the upcoming books: Heart Science and Quantum Spirituality.
Cristina Leandro Faria (Host Facilitator)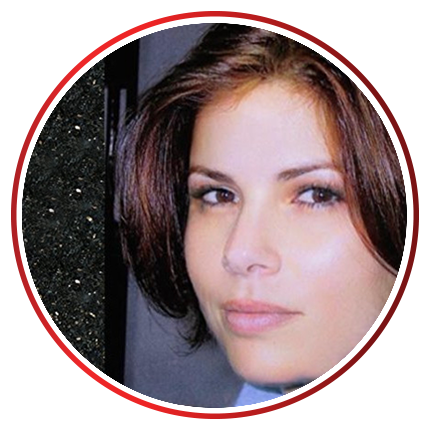 Manager Partner of Lead Yourself - The Vanguard of Leadership
Co-Founder and Coordinator of the Foundation of Being Project.
Cristina Leandro Faria has extensive experience in several different sectors of activity, resulting from the activity as Management Consultant and Coaching.
Specialist and pioneer in Portugal in QE, QS and Integral Systemic Approach, where she has been developing various awareness-raising tools for both organizations and the individual public.
She considers herself a "Explorer of the Consciousness" and believes that it is through the Expansion of Consciousness that the human being can achieve the levels of peace and happiness that so longs for, which in turn will help to create models of more sustainable societies and more "human".
As a result of her considerable experience as an Integral Coach, she has a notion that the old existential paradigms are changing drastically, and since she believes that this change will result in a huge advance in global consciousness, she decided to create a Project that has as its main mission to be a solid facilitator of change, associating with people and projects with whom it shares the same vision and the same values, regardless of the form or language with which they manifest it.